The Recreation Department understands that a happy, healthy life affects every part of a person.
They work every day to promote social stimulation, increase physical and mental functions, provide spiritual support, and ensure our residents are enjoying an active and productive life.
Activities are provided for every part of the person—body, mind, and spirit. Sports such as volleyball and bowling keep residents physically active, word games and trivia support mental acuity, and movies and visiting entertainment are there for when you just want to kick back and relax. Religious programs and services of all faiths are organized by our full-time Spiritual Coordinator. The Recreation Department also runs a monthly Resident Council, so residents can speak out on the subjects that are most important to them.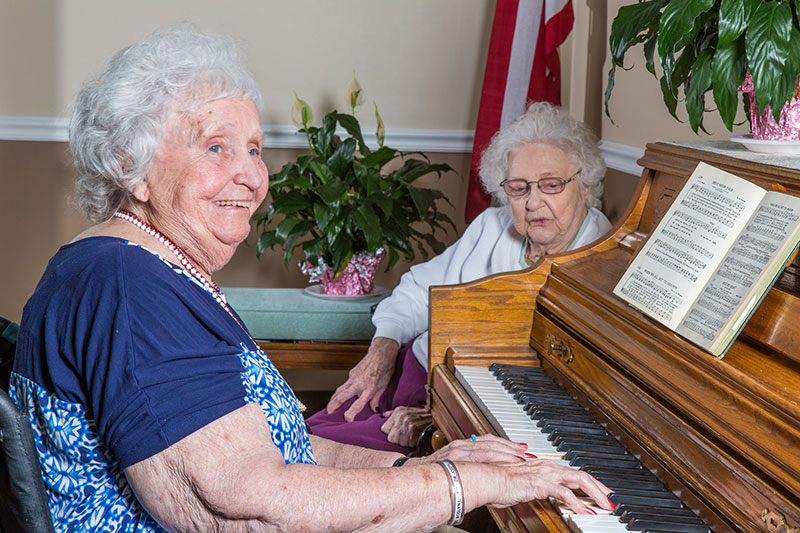 For those Residents who have lost the ability to self-recreate—for example, by watching television or reading the newspaper—we have a program that helps our residents have a more structured day. The Glow Program provides its members with 30 minute programming blocks consistently throughout the day, every weekday, run by the same leaders. By providing this consistency and familiarity, the Glow Program gives its residents a sense of inclusion and stability they would otherwise be unlikely to achieve.